Goo Goo Dolls
× OXFORD PENNANT
As native Buffalonians, we reached Western New York nirvana when we were called upon to create a custom collection for our hometown heroes the Goo Goo Dolls. 
When Johnny Rzeznik, Robby Takac and the gang celebrated the 20th anniversary of "Dizzy Up the Girl" with a multi-night stint at Shea's Performing Arts Center, they entrusted their friendly local banner makers at Oxford Pennant to design merch and host a pop-up shop at our Main Street storefront.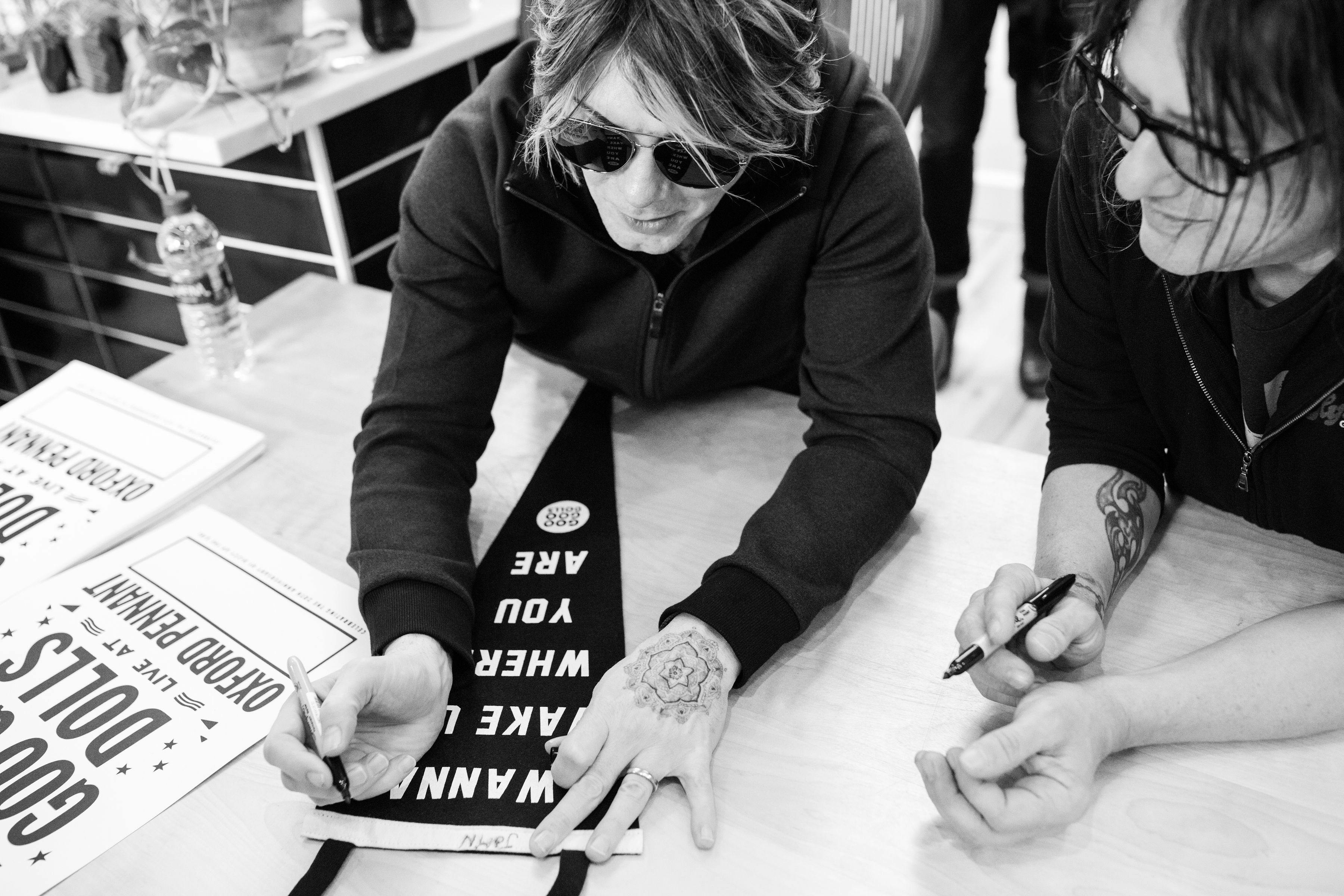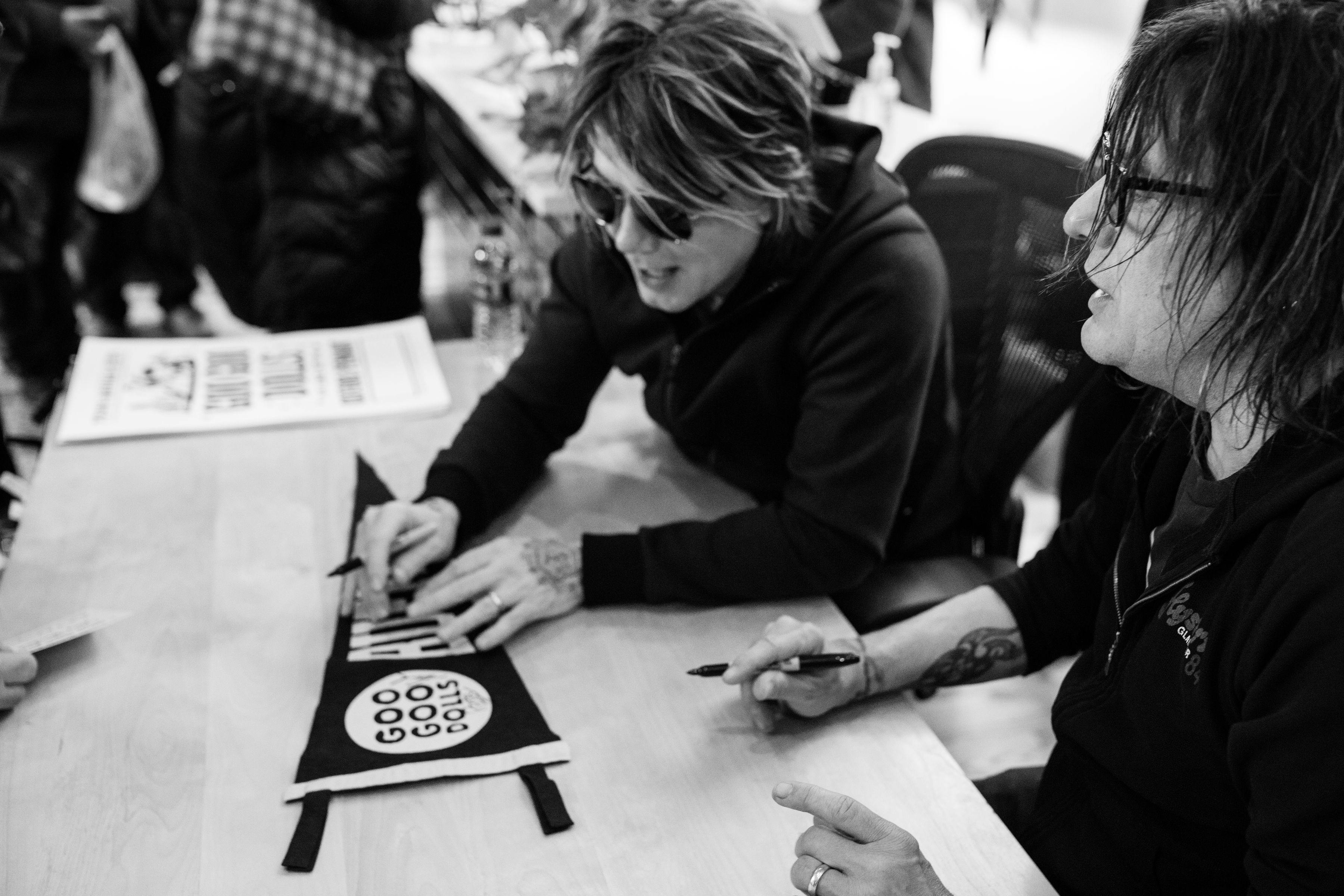 To prepare for the event, the space was outfitted floor to ceiling with limited edition Goos gear. The collection included custom-designed pennants, stitched and screen-printed banners and camp flags, vintage-inspired tees and sweaters, enamel pins, limited-run vinyl.
We also set up an interactive wall (that's a fancy way of saying corkboard) where longtime Goos fans could share their favorite memories of the band.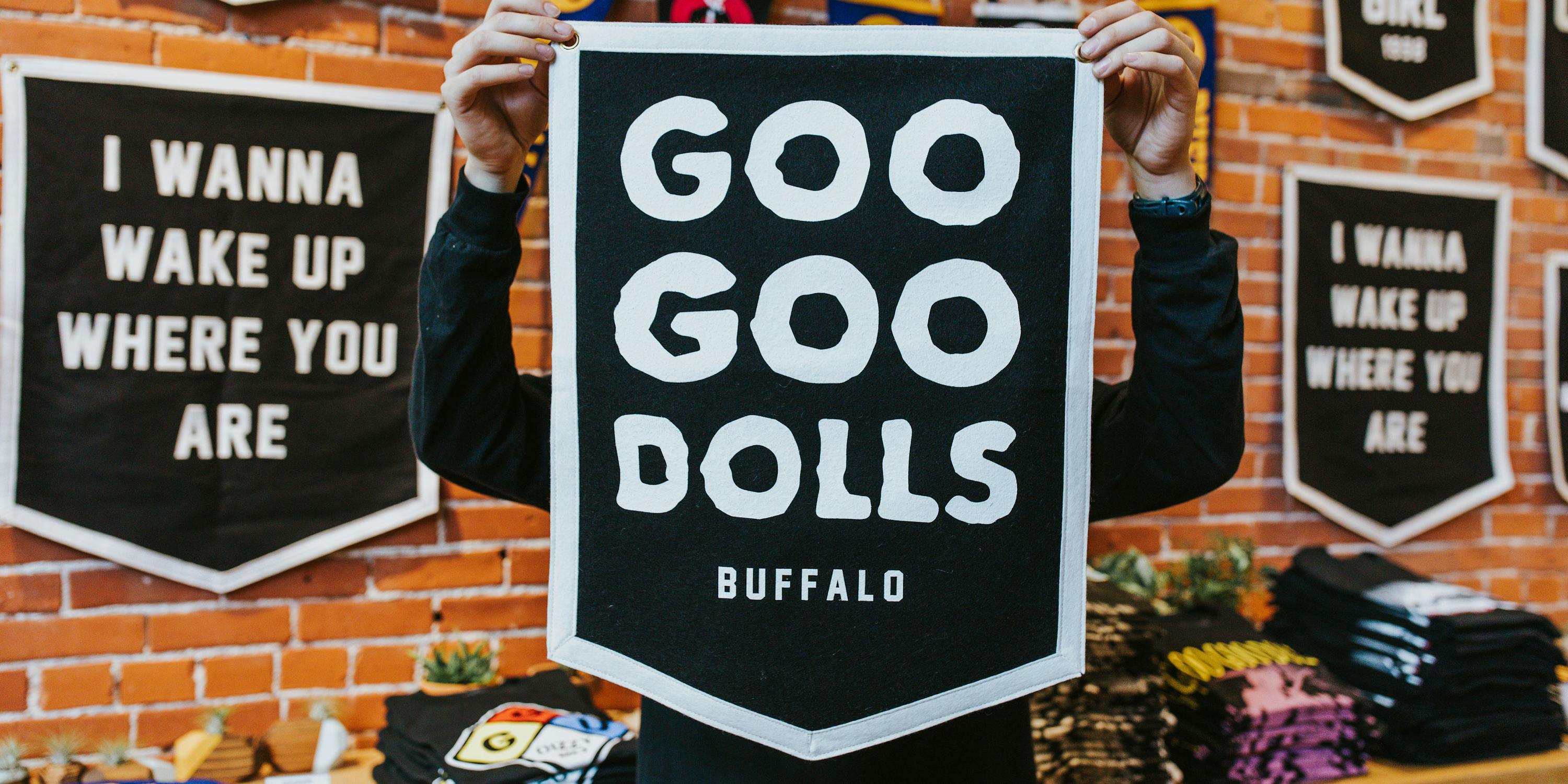 Hours before opening, we were surprised to see a line of super fans wrapped around the block. We not only had the pleasure of hosting the Goo Goo Dolls, we got to meet tons of cool people from across the country when they showed up at our shop to get their merch signed. 
The best part? We were scheduled to close at 2:00, but the guys stayed until 4:30 to make sure everyone who waited outside had a chance to stop in and say hello. 
You can take the boys out of Buffalo, but you can't take Buffalo out of the boys.
Look at this line!
We thought this was a pretty big deal, but we were blown away to see a line around the block when we opened the doors for an autograph session with the guys.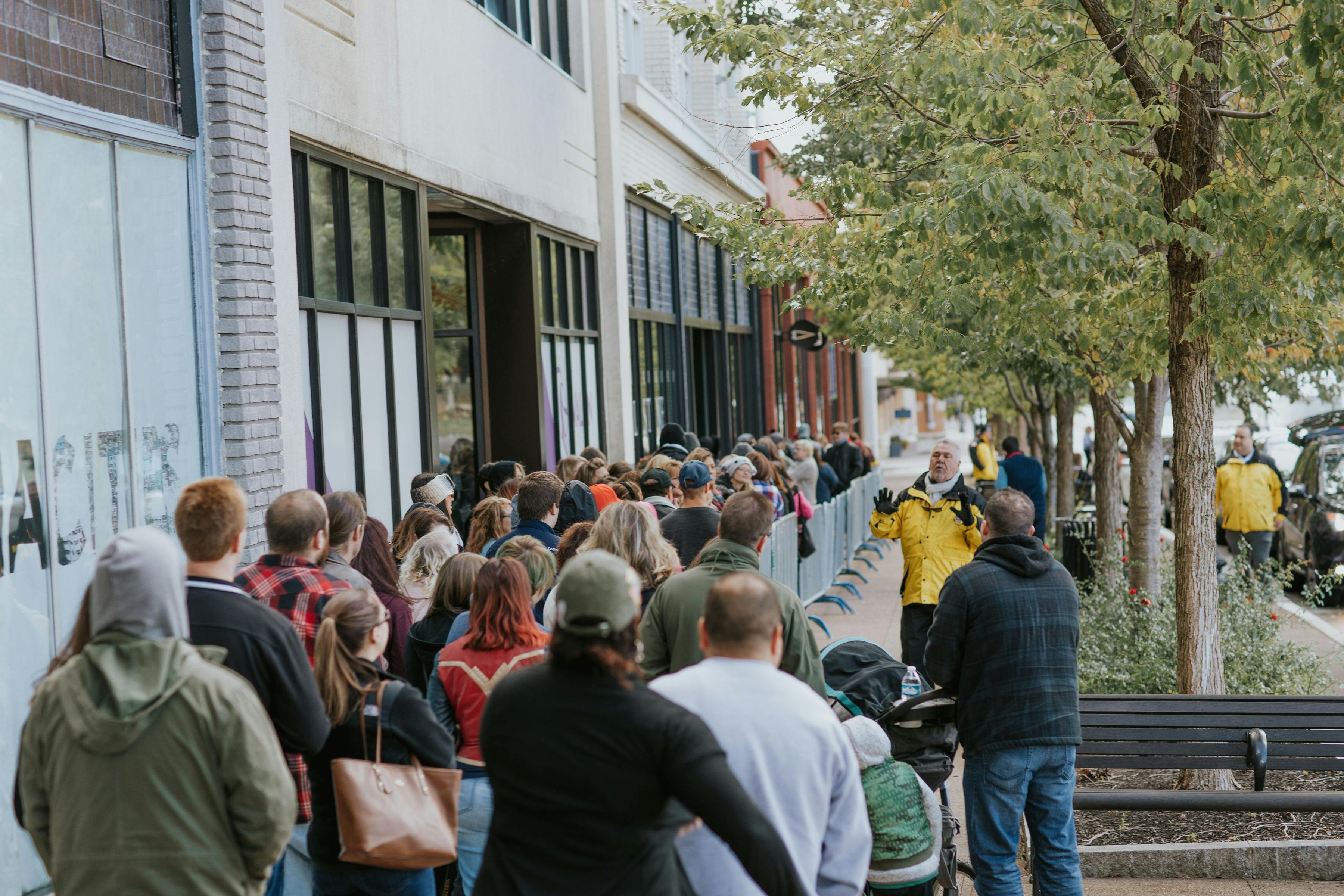 See it in action
Sadly, the day has come and gone, but you can still relive it with this video.
Photo + video credit: Katie + Greg Addo