Back to FAQ
FAQ: About Our Products
More Questions
What is the difference between a pennant, camp flag and banner?
Great question! Pennants are our classic triangular flags with screen-printed designs, and camp flags and championship banners are often four- or five-sided. Camp flags are typically smaller than banners and feature screen-printed graphics, while banners are often larger-format with stitched designs. All three include sewn banding or borders.
Pennant: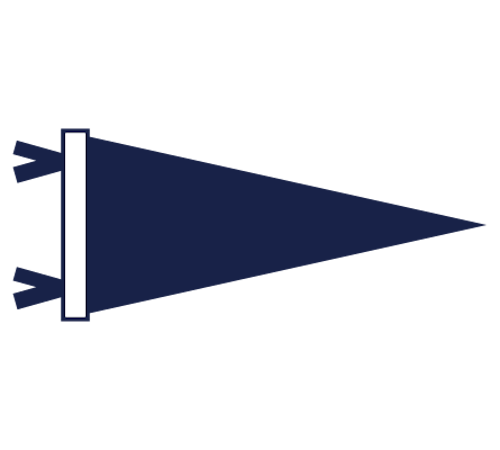 Camp Flag: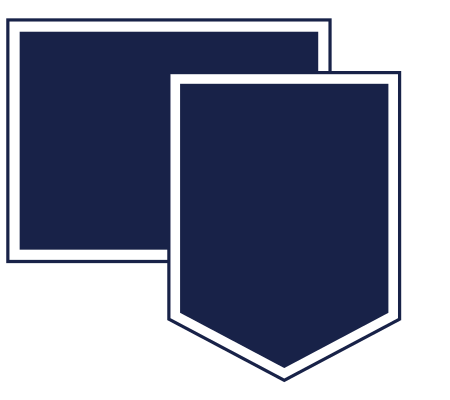 Banner: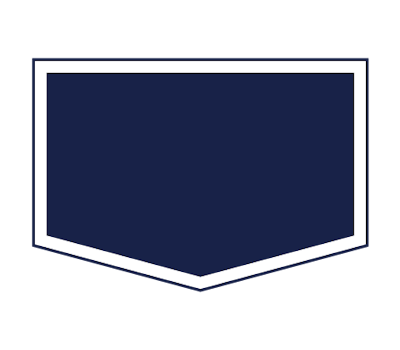 How do I find a product that I saw on social media on your website?
Easy! Type the words or a defining characteristic (i.e. "heart," "skull," "panther," etc.) on the flag into the search field at the top of our site.
If that doesn't do the trick, it could be a custom that we designed specially for a customer. Don't worry, friend, we can create a custom for you too! 
What are your products made of?
All of our house pennants, camp flags and banners are produced with wool felt blend.
How are your products made?
All of our products are made using a hands-on process at our manufacturing studio. We design, cut, sew, print and ship everything in downtown Buffalo, New York!
Are your products weather resistant? 
Only our products with "Outdoor" in the name are weather resistant and intended for outdoor use. Check 'em out!
But wool felt? Exposed to the elements? Don't bother.
What are the best ways to hang your products? 
You can hang our products using thumb tacks, framing nails or even poster tacks! For pennants, it's best to use something with a finer point to avoid damaging the flag. Our camp flags and banners are grommeted so there's no need to put a tack directly through the felt. They also look great with suction hooks for window hanging!
If you want to up your pennant-hanging game, get it framed!
How should I care for my pennant, camp flag or banner? 
First time pennant owner? We've been there, but care is super easy. If you ever need to remove creases or wrinkles, a light blast of steam from an iron or clothing steamer will do the trick.
What is the difference between chenille and embroidered patches?
Chenille patches have raised yarn designs, most commonly recognized for their use on varsity or letterman jackets. Embroidered patches have stitched designs. If you ask us, both styles would look great on your denim jacket.