Buffalo Bills
× OXFORD PENNANT
Oxford Pennant's motto is "Celebrate Everything," and the Buffalo Bills 2020-21 season was a major cause for celebration in Western New York. 
We're asking...
Even though we we know the answer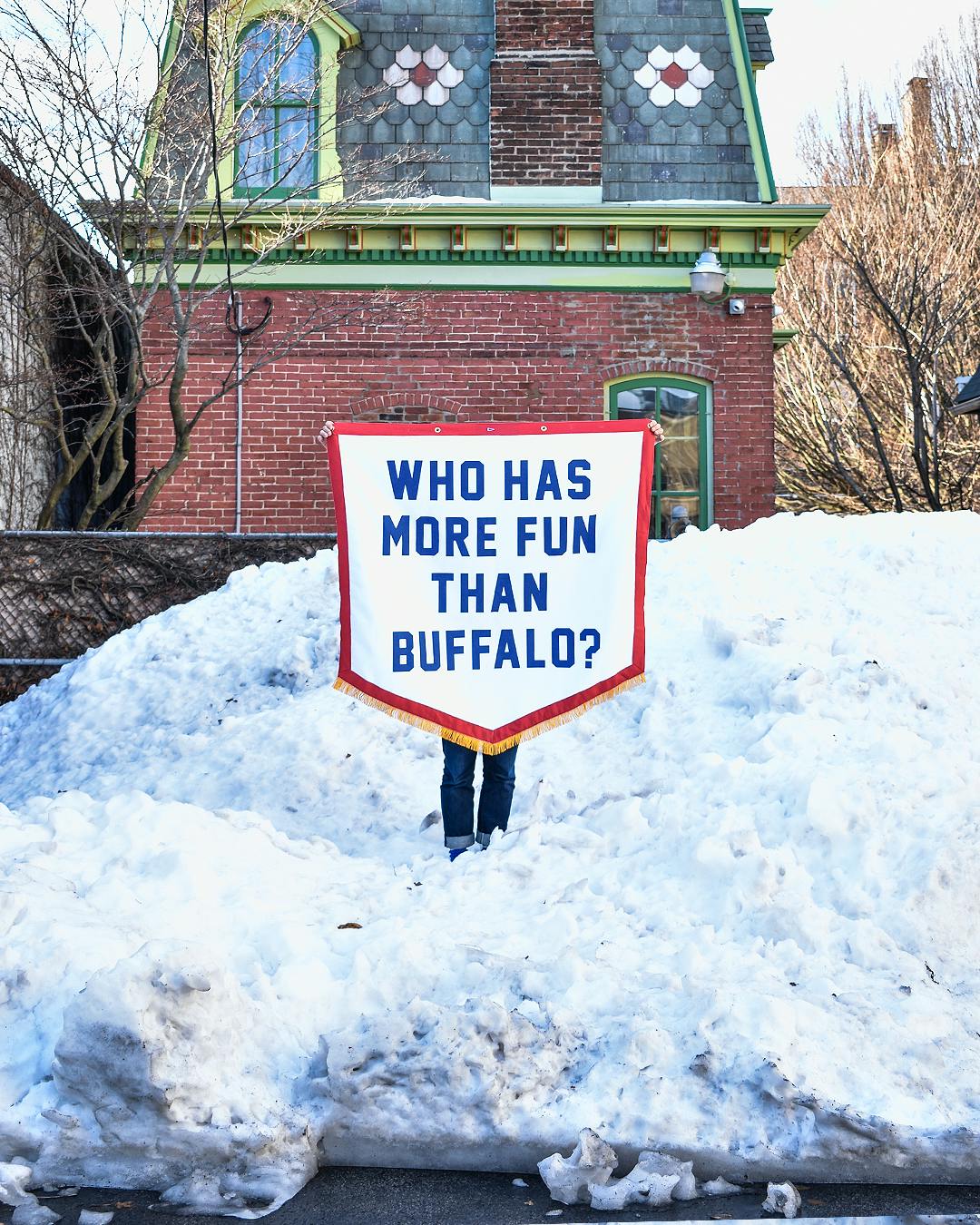 Initially, we teamed up with Bills to create a weekly series of banners that would only be produced and posted if the Bills won. Thing is, they won a lot.
We developed concepts each week largely inspired by Coach McDermott's pep talks, rallying cries from the guys and themes based on specific matchups, or sayings that got us pumped up. Approved designs were quickly put into production and handed off to the Bills ahead of every game. When our boys secured a W, players took the field with the weekly banner for a photo op, which was then shared across the Bills' social channels. Concurrently, the banner was listed on our site for sale.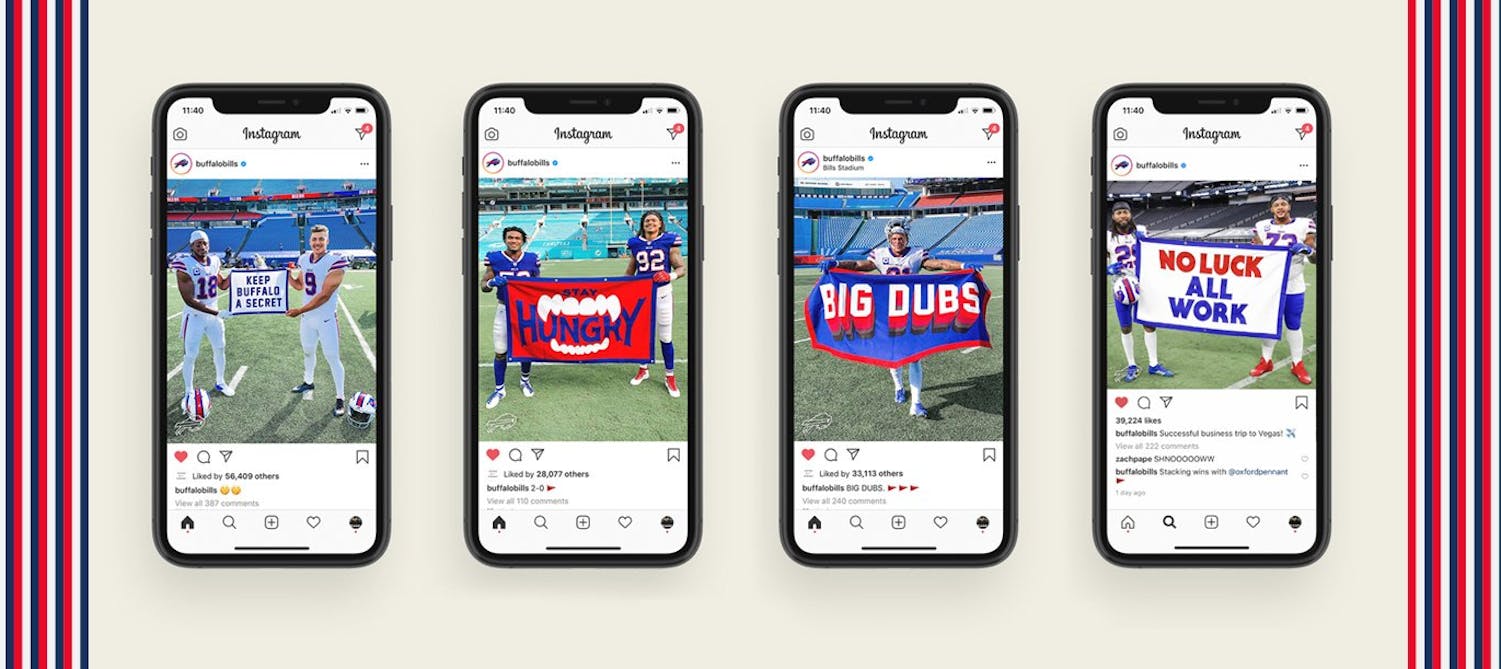 We've always been Billievers, so when the team went 13-3 in the regular season, we had to up the ante for the playoffs.
We started by slapping four giant pennants on top of Seneca One, Buffalo's tallest building, then sold less enormous replicas and playoff mini pennants for charity.
The Bills advanced to the AFC Conference Championship for the first time in 27 years, we got to create 15 incredible victory banners, and fans helped us raise $38,442.10 for the John R. Oishei Children's Hospital.
Who has more fun (and is more generous) than Buffalo?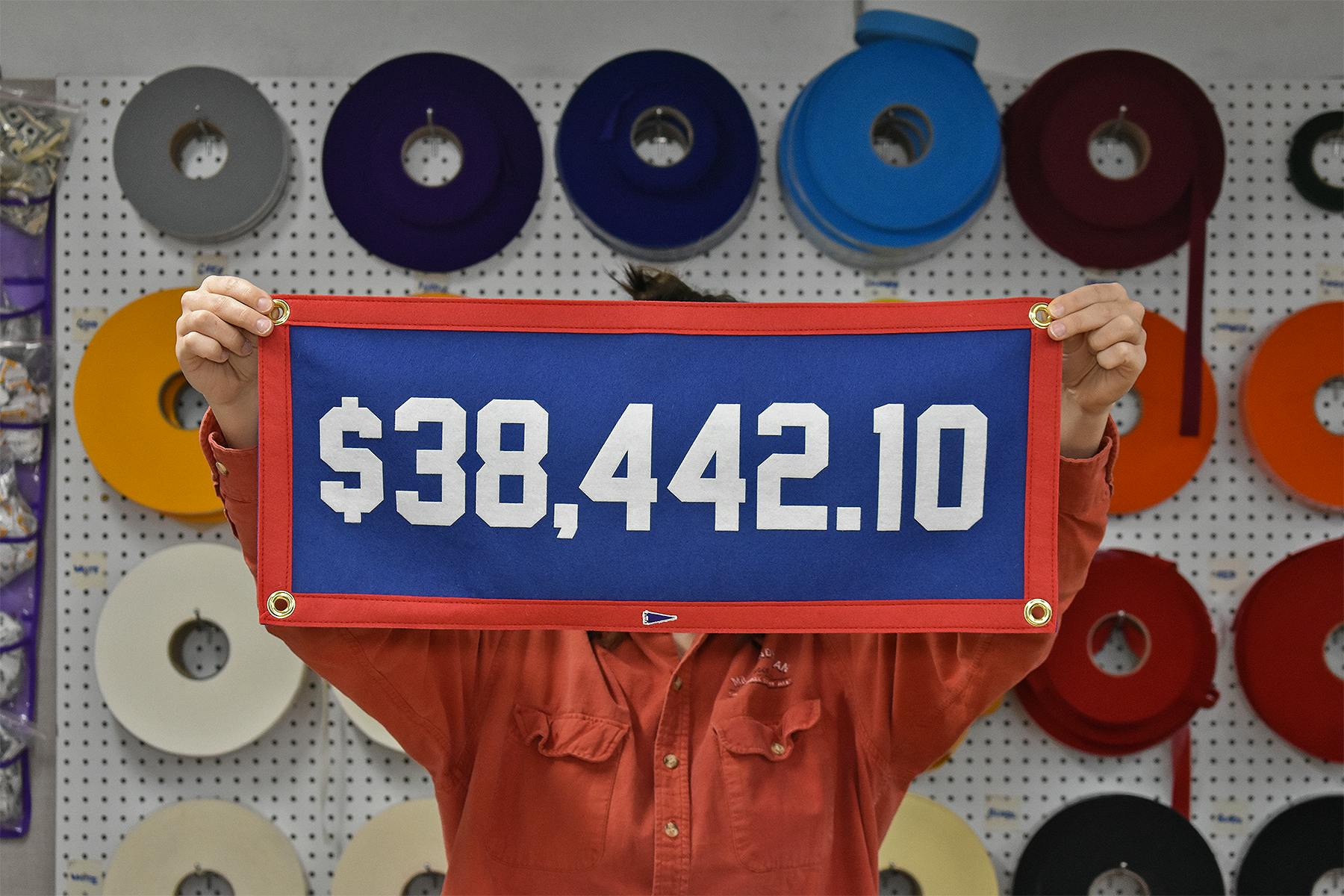 The Collection
We didn't keep them all, but our favorites got to stay!