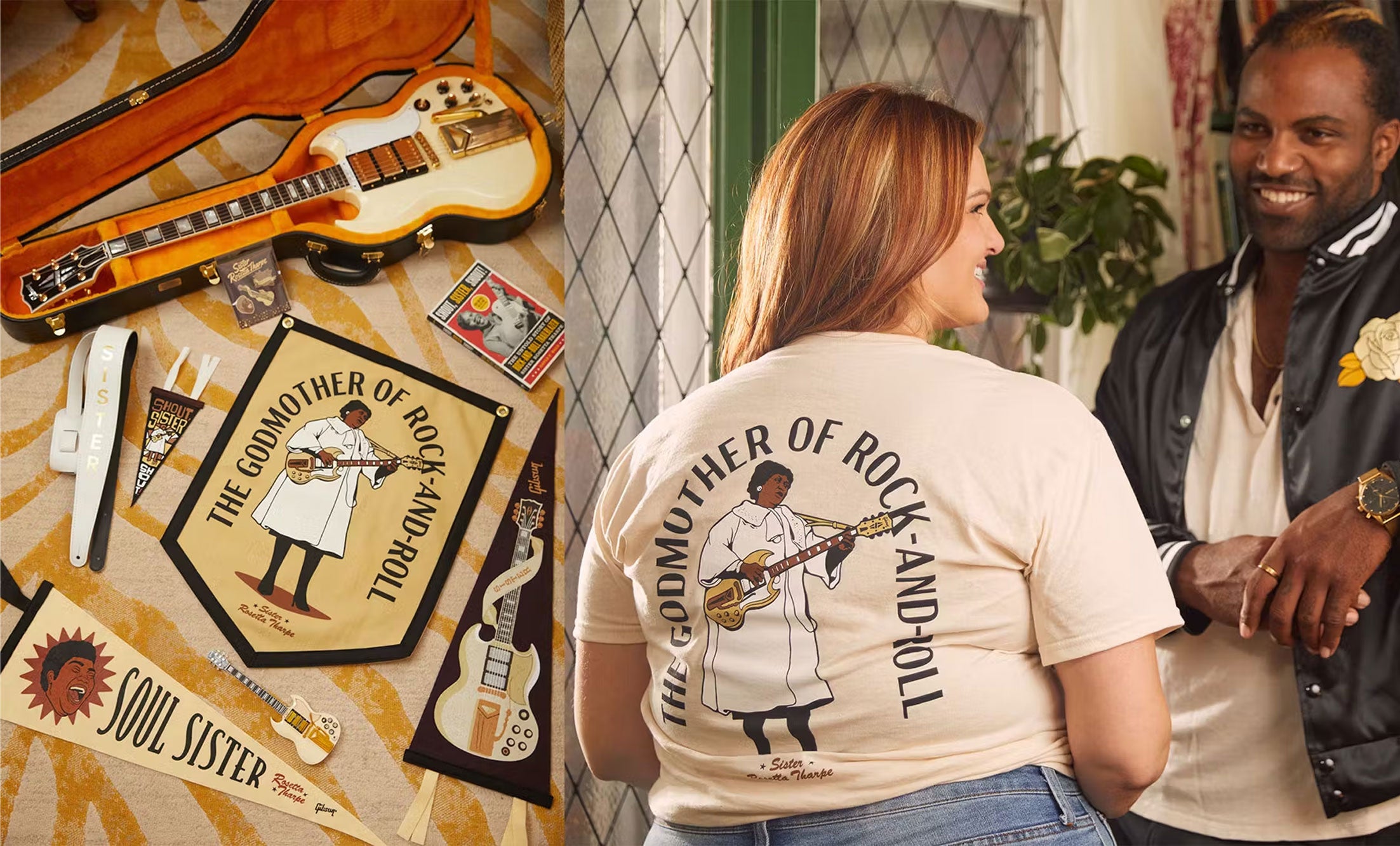 Only a Gibson will do.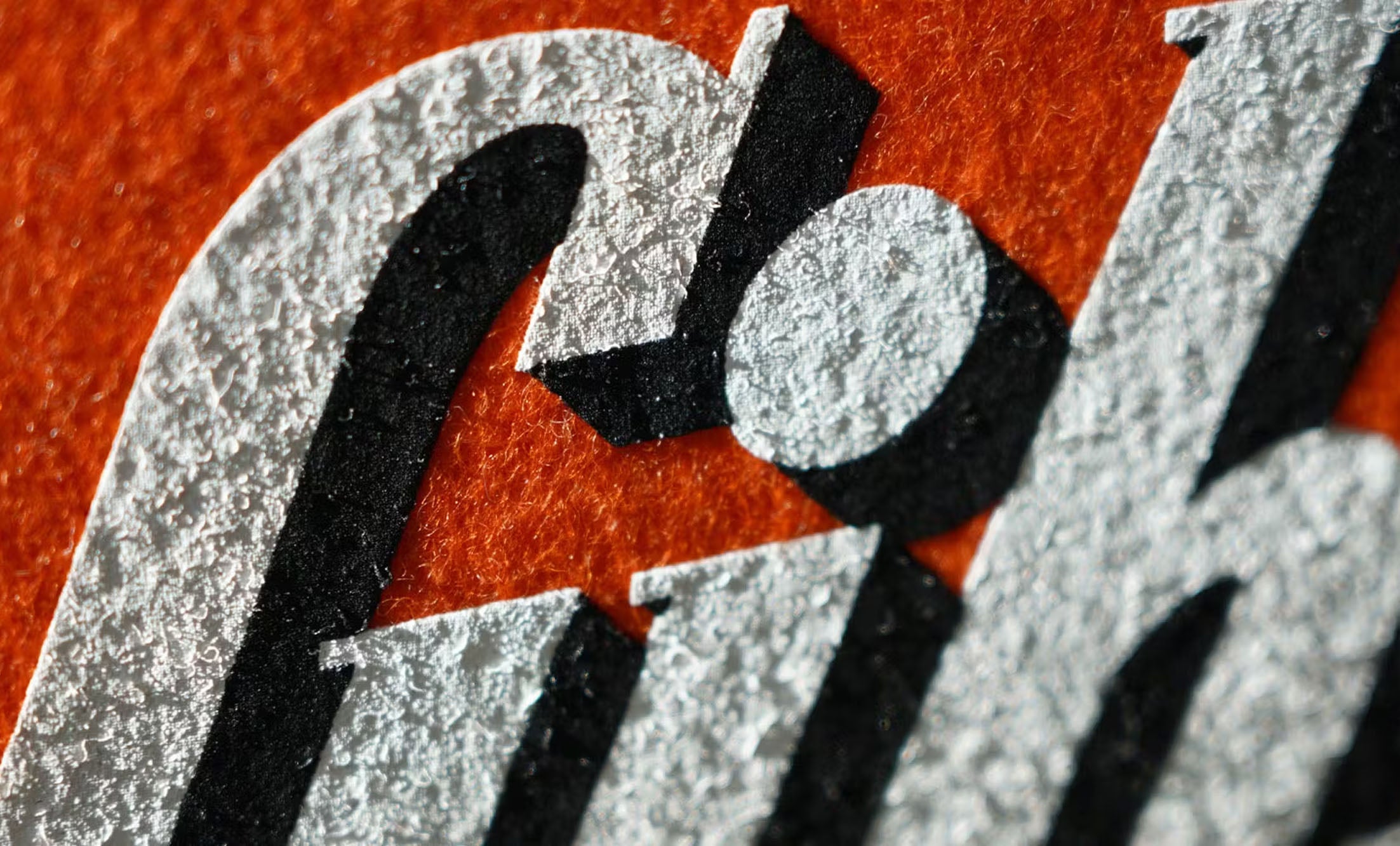 If you've ever heard a song (trust us, you have), you've heard a Gibson guitar. And if you're a guitar player of *any* skill level, you either own a Gibson or you're eyeing one. From Gibson to Epiphone to Mesa/Boogie, one of the brands in the Gibson family has certainly played an important part in your musical journey.
Working with their enthusiasts and archivists, our initial round of work for Gibson came to life as a celebration of the logos and word marks used by the brand throughout the 20th century.
Oxford Pennant designers Courtney Cheseborough and Evan Wachowski worked with Gibson to develop a collection of camp flags, pennants, pins and apparel that commemorate the career of Sister Rosetta Tharpe. Sister Rosetta is widely considered to be the "Godmother of Rock n' Roll", a pioneering artist who became a favorite of Little Richard, Elvis, Johnny Cash and Etta James. If you could have a chat with Elvis or Little Richard they would both look you dead in the eye and tell you that Sister Rosetta Tharpe was a force of nature who ignited the invention of rock music.