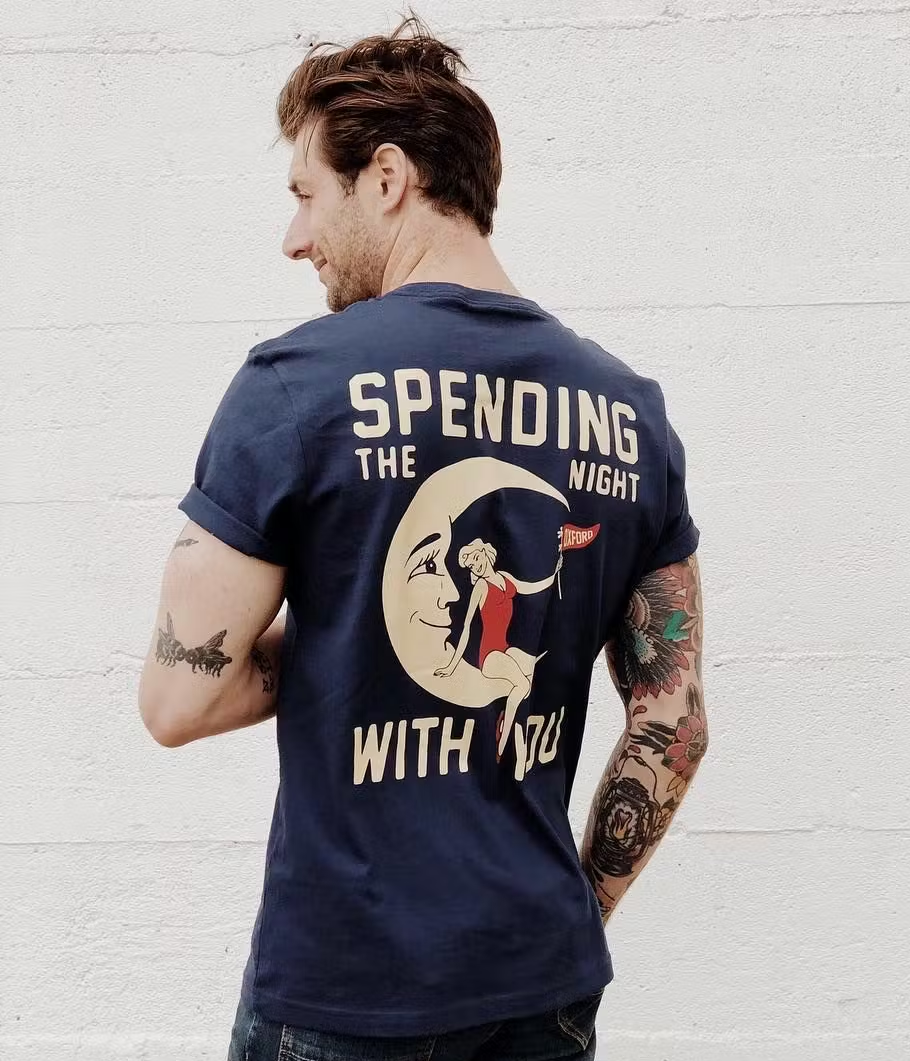 We love working creatively and collaboratively on projects of all sizes. Sometimes that means designing an amazing custom one-off banner for the family room, and sometimes it's a full-blown collection of apparel and flags. For an international fashion brand. Like J.Crew.
What started as a limited run of dorm-style pennants in 2016 grew into an entire collaboration in 2019. The iconic fashion company tapped us to work with its talented design and product teams on a collection that spoke to its brand while incorporating a uniquely Oxford Pennant vibe. The result was an Americana-inspired line that featured traditional illustrations of bald eagles, strongmen and pin-up girls on the retailer's classic t-shirt silhouettes, plus co-branded camp flags and pennants. In total, the J.Crew x Oxford Pennant Collaboration featured seven t-shirt designs and five custom banners, each with a specially created "Oxford Pennant for J.Crew" tag.
If that wasn't cool enough, we worked with J.Crew to ensure every piece of the collection from thread to ink was made in America (U-S-A! U-S-A!). And, of course, all graphics were designed and flags handmade by our team in Downtown Buffalo.