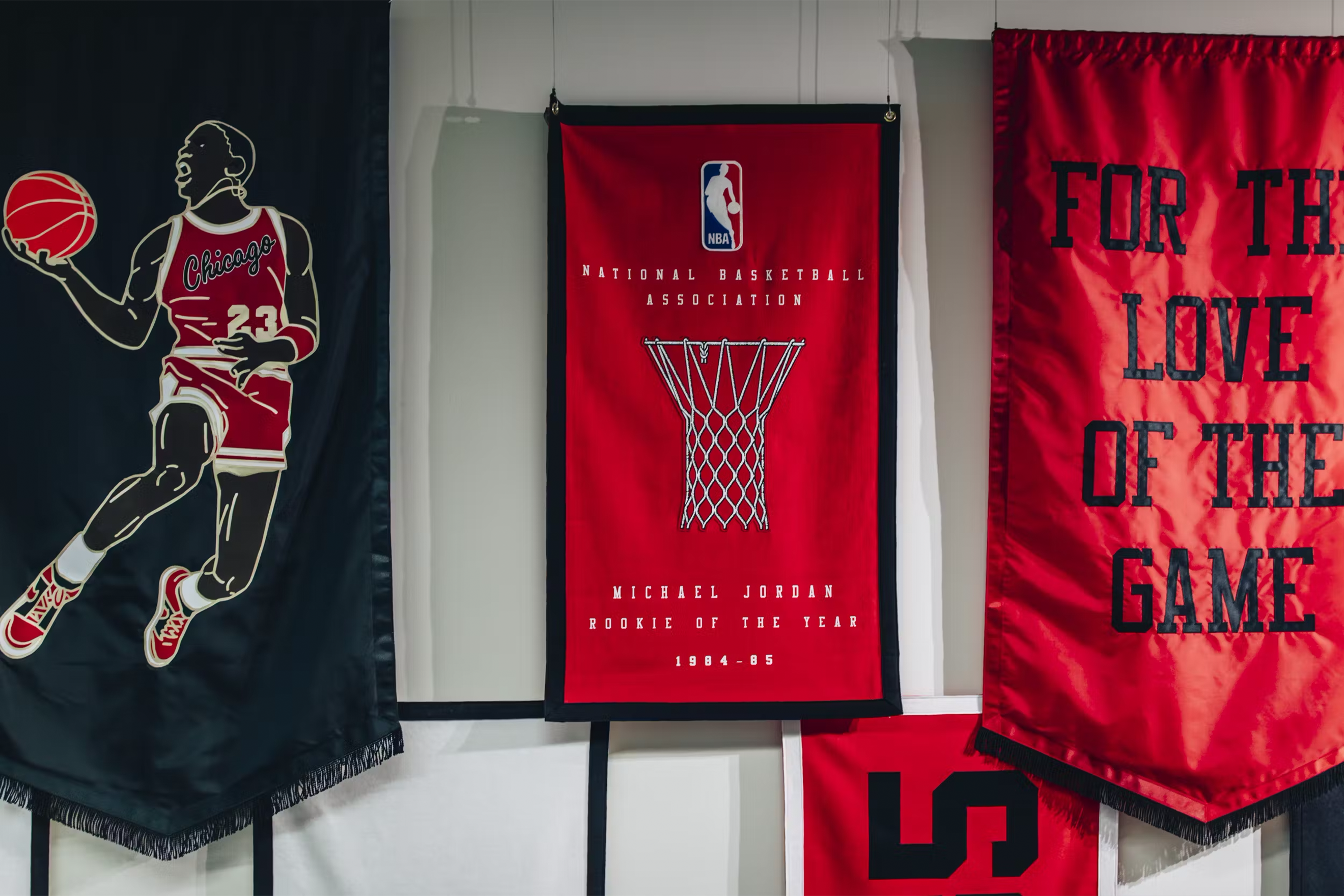 What do you do when one of the most iconic brands in the world asks you to create a collection that celebrates a legendary athlete widely regarded as the GOAT? You humbly oblige and do the damn thing.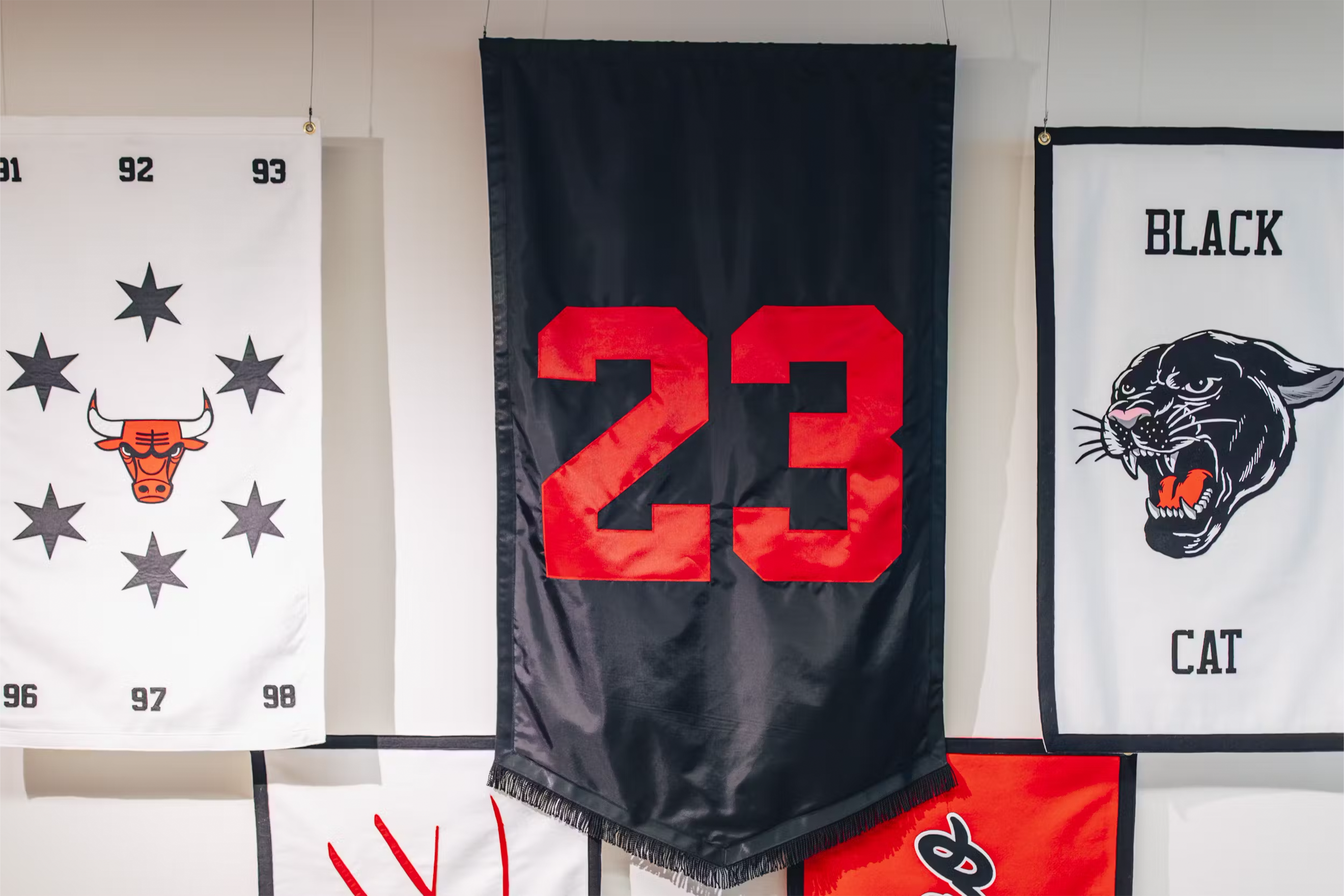 In 2018, Nike approached Oxford Pennant to create a super exclusive collection for the 20th anniversary of Michael Jordan's historic second NBA Finals three-peat. The retrospective needed to highlight the most memorable moments in Jordan's remarkable career, spanning from his early days at Laney High School through his collegiate journey to the pros.


The collection included 16 unique stitched and printed banner designs. We made select flags with our classic wool felt, while others used tackle twill and nylon paying homage to the fabrics used for basketball uniforms. All designs are currently displayed in the entrance to the Jordan Brand offices at Nike's global headquarters in Beaverton, Oregon. And we took that personally.