Real Fun, Wow!
x Oxford Pennant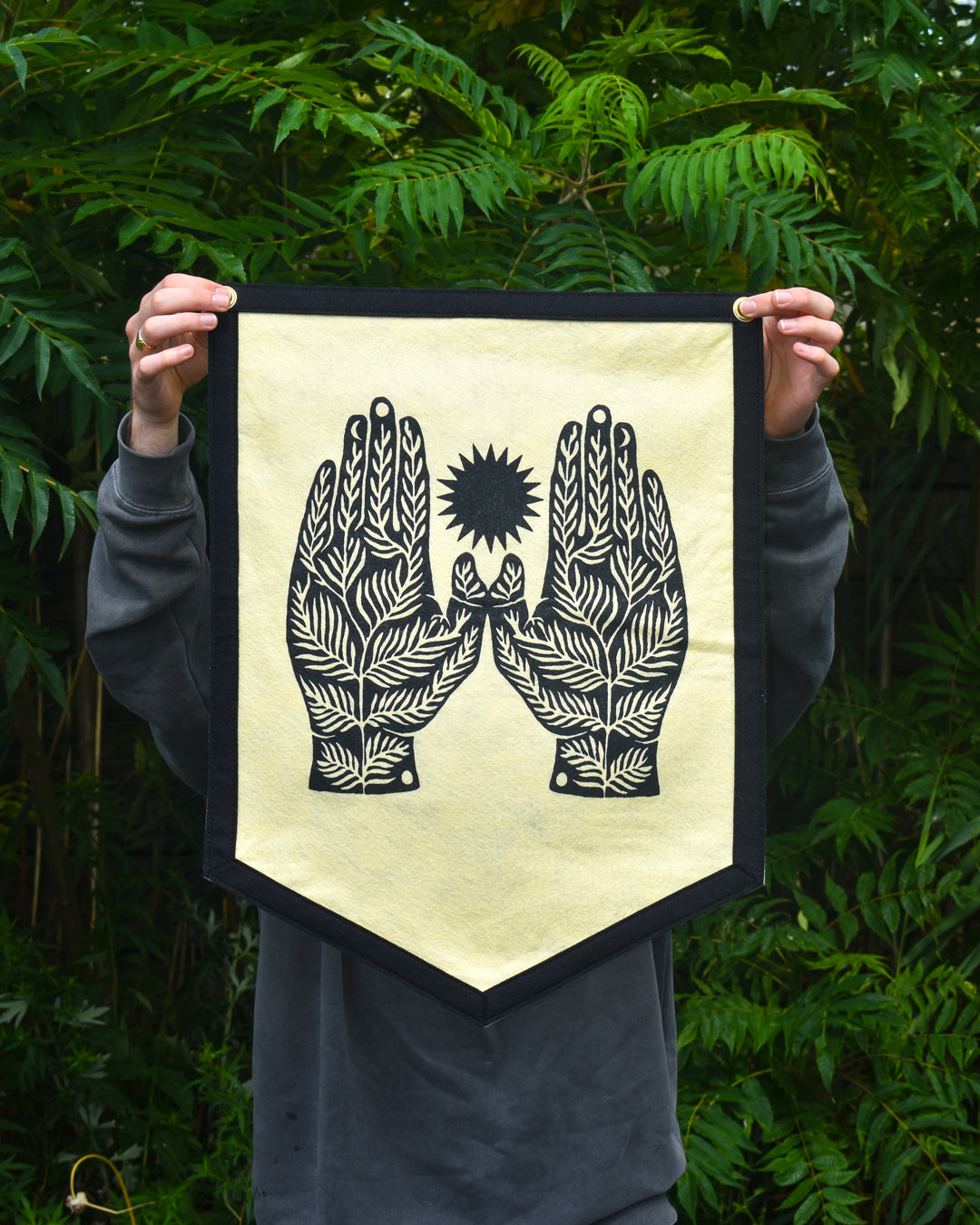 Some art is created to be static and some is meant to move and be moving.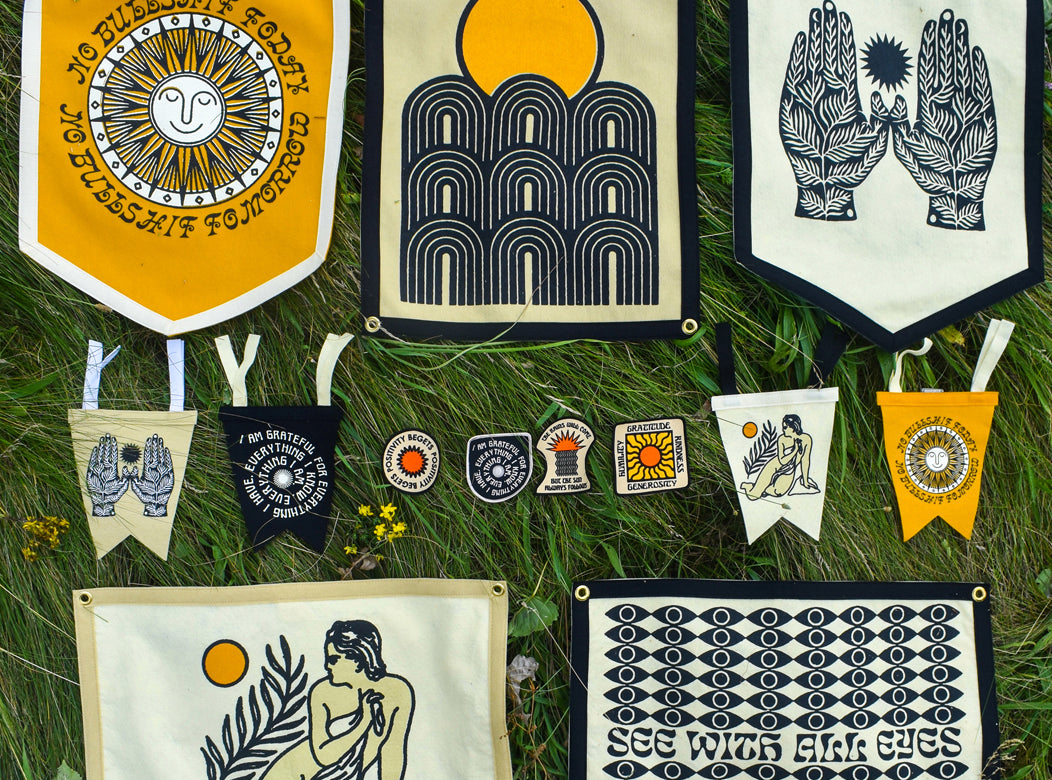 Our design team has some pretty ok ideas, but it's not always about us. Sometimes it's about helping a talented artist imagine new mediums for their creations so they can reach new audiences in different ways. That's the best way to describe our collaborative work with longtime friend of Oxford Pennant, Real Fun, Wow! 
Founded by Ojai, California-based illustrator, muralist and designer, Daren Thomas Magee takes inspiration from the natural and supernatural and translates it through his art with intricate line work, patterns and beautifully crafted lettering.
We continue to think creatively with Daren about how our products can be a vehicle for his creations. We've put Real Fun, Wow! designs and messages on a variety of pennants and flags styles, as well as patches and tote bags. Our work together features custom co-branded tags and is highlighted online through both Oxford Pennant and Real Fun, Wow! social media channels and web stores.

What's next? We're almost never sure, but there's a high probability that it'll be weird and amazing.