I AM
TRYING TO
BREAK YOUR HEART
I AM
TRYING TO
BREAK YOUR HEART
I AM
TRYING TO
BREAK YOUR HEART
I AM
TRYING TO
BREAK YOUR HEART
I AM
TRYING TO BREAK
YOUR HEART
I AM
TRYING TO
BREAK YOUR HEART
I AM
TRYING TO BREAK
YOUR HEART
I AM
TRYING TO BREAK
YOUR HEART
Wilco have been longtime friends of Oxford Pennant, dating back to a simple, quick pennant order in 2015. Since then, we've had the pleasure of designing custom pennants for their 20 year anniversary, and companions for album re-releases.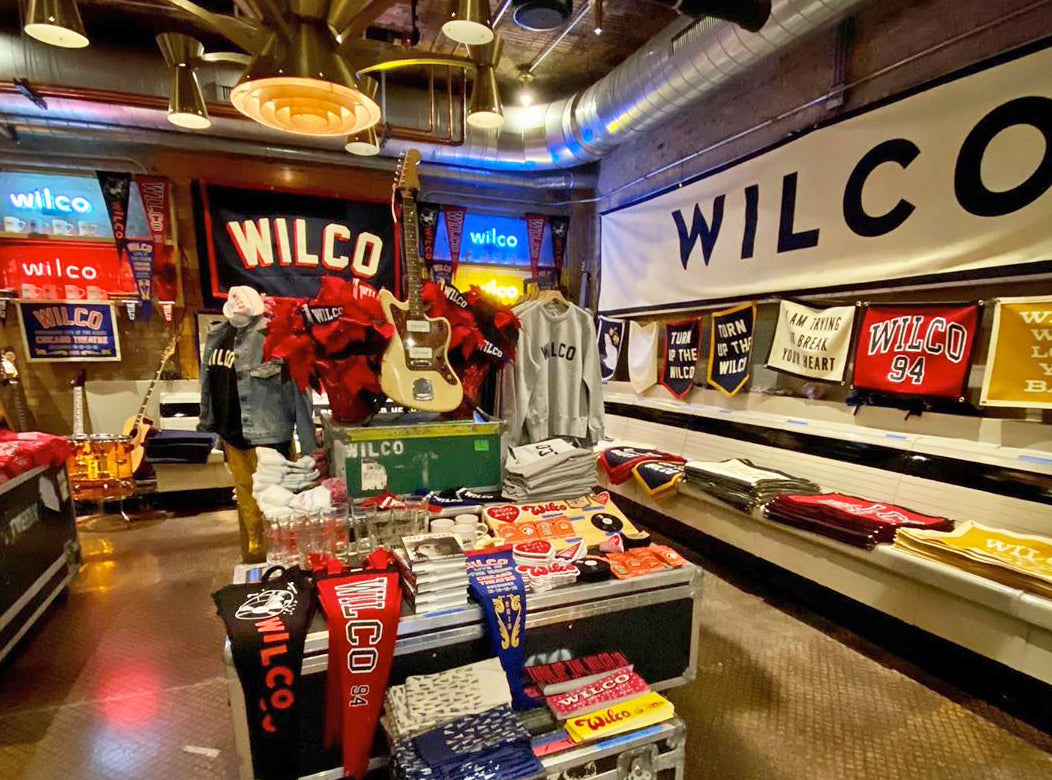 In 2019, we took our partnership to another level by designing and operating two pop-up shops for the band: one for their summer "Solid Sound" festival and another for their Winterlude series, based out of Chicago's Fieldhouse Jones.

We collaborated with Wilco on everything from new pennants, banners and camp flags to enamel pins, chenille and embroidered patches, tees, mugs and tote bags... it actually might have been easier to list the things we didn't put Wilco lyrics on. The band even gave us some of their old gear, vintage posters and signed books to make the events extra-special.
We're fans and we aim to create cool things that we hope other fans will love. And now you don't even have to wait for Wilco to roll through your town, because our collection is available online! If they do play in your area, go see them. We can't recommend it enough.